10 Things You Need to Do to Survive Working From Home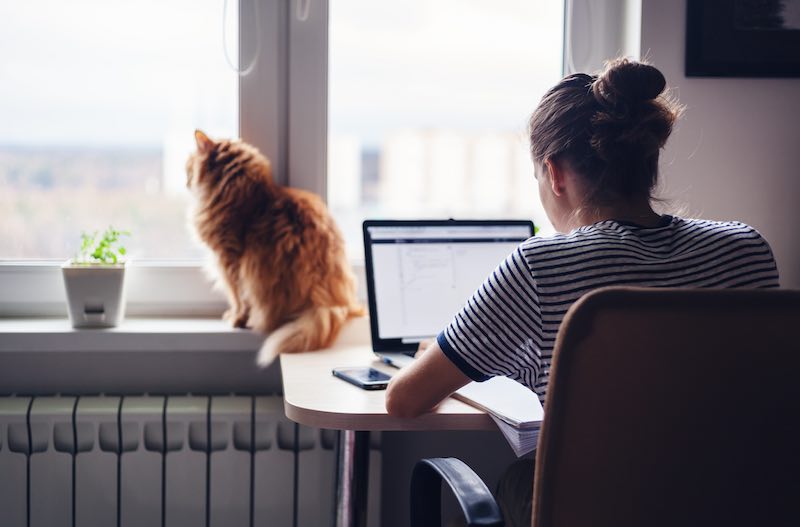 (Last Updated On: October 16, 2021)
Are you working from home? As you may well know, the current pandemic has brought challenges to different businesses. Unfortunately, some entrepreneurs were not able to thrive in their respective industries.
Others have adapted alternatives to keep their business running, such as continuing the operations remotely.
Although working from home is not new, some individuals are newbies to this kind of operation.
Working remotely for a couple of months now might change some of your routines while others are probably experiencing struggles.
So if you are a remote employee, it is essential to learn some tips on how you can survive working from home.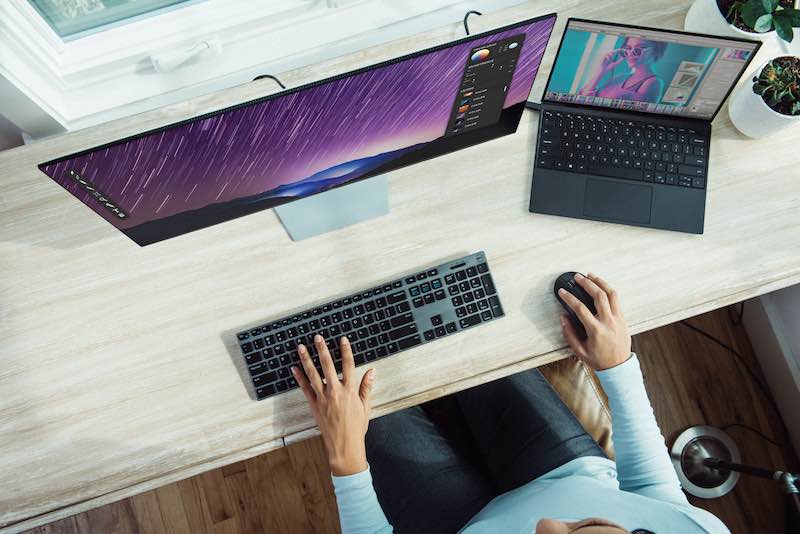 Keeping Productivity when Working from Home
Working from home could provide you with several benefits, such as having a more flexible schedule and work-life balance.
But as advantageous as it may seem, you need to be more disciplined for you to accomplish your daily tasks.
However, some of you might experience some challenges knowing that there could be distractions around you.
Instead of finishing your responsibilities, you might be tempted to watch a TV series or surf the internet.
So if you are easily distracted by the things around you, it's time to learn some ways on how you can be more efficient and easily survive working from home.
The following are some tips to transform your home office into a more enjoyable and productive workplace:
Choose a comfortable and productive location.
Working remotely allows you to work in any place you like. Some of you might be accomplishing your responsibilities in the living room.
But for sure, others might be on the bed while working on their laptops. As comfortable as it may seem, you might be tempted to stop working and sleep whenever you feel like it.
So even if comfort should be one of your priorities, it is essential to pick an area at home that will motivate you to get the work done.
For instance, try moving your desk near a window where there's a breathtaking view.
Declutter your workspace.
In an article published in Healthline, spring-cleaning can provide several benefits. Not only can it make your immune system healthy, but it can also improve your mood.
When you have a good feeling, you will be motivated to finish your work responsibilities. When doing a spring-cleaning at home, try to include your workspace. Get rid of the items that you don't use anymore.
You may create a minimalist office by using desk organizers and space-saving accessories.
Exercise in the morning.
To work efficiently, you need to help your brain function well. One way to do it is by exercising. A study published in 2016 demonstrated that exercise could increase energy and enhance motivation for cognitive tasks.
Not only that, but it can also decrease your feelings of confusion, depression, and fatigue.
So if you need a little boost on your energy, try exercising. You can make it a habit and choose your schedule, but the morning would be a great time.
Follow an active lifestyle.
Aside from exercising, you can keep an active lifestyle by following office ergonomics.
Using ergo mouse, standing desks, and other accessories that keep you away from sedentary life will make you more productive.
Not only that, but you can also gain several health benefits, such as improving your posture.
Have some short breaks.
As someone who has lots of workloads, you could be prone to experiencing burn out.
According to the World Health Organization, burnout is a syndrome resulting from chronic workplace stress that has not been successfully managed.
That's why you need to schedule some breaks after hours of working. You may take a walk outside, have your favorite drink, or call someone as ways to destress yourself.
Keep your phone out of your sight.
Your phone contains all the social media platforms you have and other things that could entertain you.
That's why you might be easily distracted to continue working. For you to be as productive as possible, keep your phone away from your sight.
In this way, you will not be tempted to check the notifications on your phone.
Listen to music.
Some people can work efficiently while listening to music. If you are one of them, you can listen to good music that helps you feel relaxed.
Besides, listening to music could be one way to destress yourself. Since you are working in a home office, you can choose any playlist you love listening to.
Manage your tasks.
Using task manager applications can help you be more productive. It is because these apps can help you list down all the tasks which you needf to do for the day.
Besides, they help you organize your responsibilities and prioritize those which are more challenging. Another way to manage tasks is by using sustainable stationery products.
Using high-quality materials, including ball pens, staplers, and other work accessories can help you achieve more efficiency.
Take a nap when you need it.
Try not to overstress yourself from work. If you need a break like taking a nap, go for it. Besides, a short rest can give you some benefits, including improved memory and increased alertness.
You may sleep anywhere that provides you comfort, even on a reclining chair. It is one of the best and most comfortable options for taking naps.
Work as early as you can.
If you have a flexible schedule, you have the chance to start working anytime you like. But if you want to finish your tasks as soon as possible, try working as early as you can.
Not only can it give you more time in the afternoon, but it can also make you more productive.
Your brain is not yet bombarded with thoughts that could improve your focus and help you achieve efficiency.
Even though there could be challenges in home-based office work, there are ways to survive working from home. You have to learn how to keep productivity while enjoying working from home.
As long as you are passionate about it, you'll be able to manage your tasks with ease.
The tips mentioned earlier are some ways on how you can create a better workspace and improve your work attitude.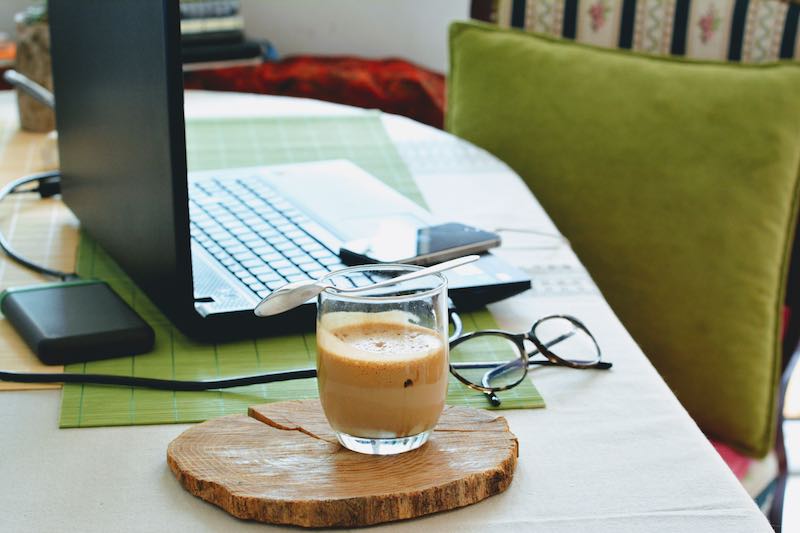 Try to follow them, and you will surely see some changes a few days from now.