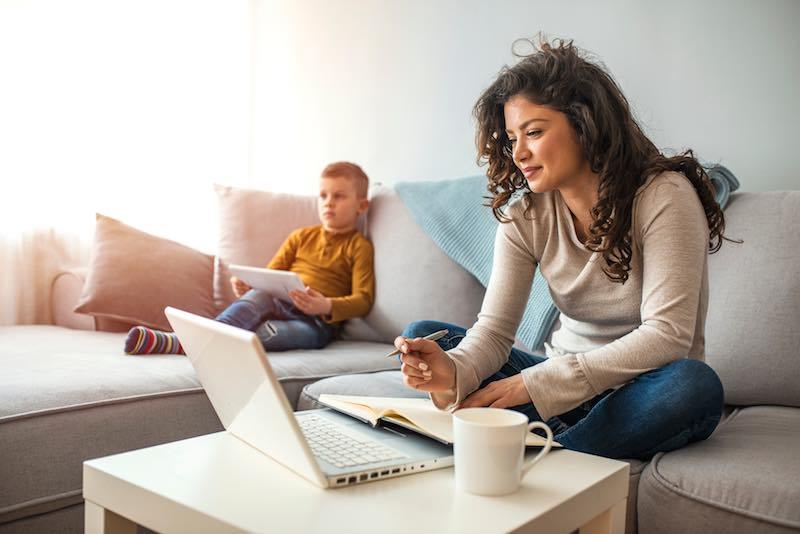 Post-Pandemic Work From Home Jobs For Moms
(Last Updated On: April 9, 2022)
Work from home jobs for moms can help out more than just financially. Not having to worry about child care and not having to commute are huge bonuses too.
More and more jobs for stay at home mothers are opening up as companies see the value of home office jobs for moms.
There are more jobs out there than you might realize, and we have listed a few to get you started being a work from home mom.
Here are some of the post-pandemic jobs that might be just the ticket for stay at home moms.
 #1. Virtual Administrative Assistants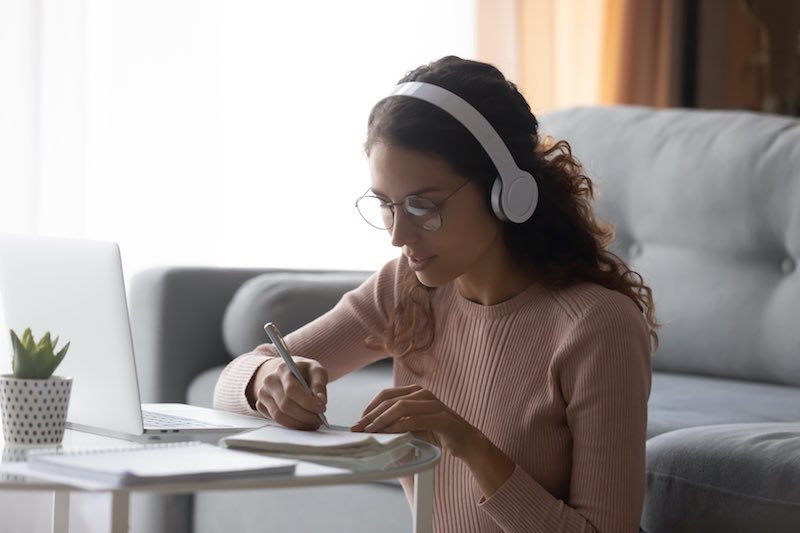 With more businesses going remote, they need help with day to day tasks. It helps to be super organized, an expert at arranging travel and lodging. 
You must be competent at managing complicated schedules. A virtual assistant, among other things, is setting up appointments, answering emails, arranging travel, and attending webinars.
Places like Virtual Assistants.Com will help you look for jobs and post your resume. 
Sites like Fancy Hands: Assistants for Everyone is looking for virtual assistants to hire out. 
If you want to learn how to do it yourself, Horkey Handbook will help you launch and grow your own virtual assistant business.
Virtual assistants can earn an average of $15.88 an hour, according to PayScale.
#2. Transcriber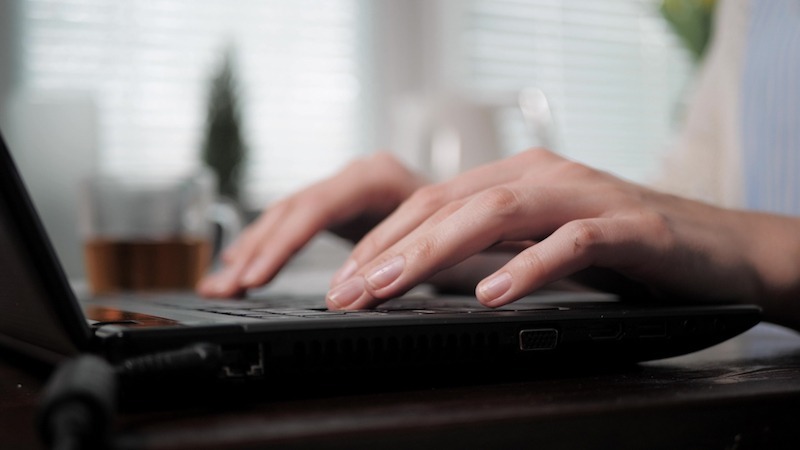 If you have typing skills, you should be able to transcribe. You will need to have good grammar and punctuation. 
The nice thing about it is that you can, for the most part, make your schedule. You will view a database of possible auto files that need to be transcribed. 
You'll then choose what works for you based on how difficult it is and the date that it is due. 
As long as you make the due date, you can work a few minutes here and there or during the day or night if you are a night owl. 
Check out TranscribeMe or Rev: Transcribe Audio to Text | Transcription Company & Website to sign up for transcribing.
Transcribers can earn about $17 an hour, according to Ziprecruiter.
#3. Researcher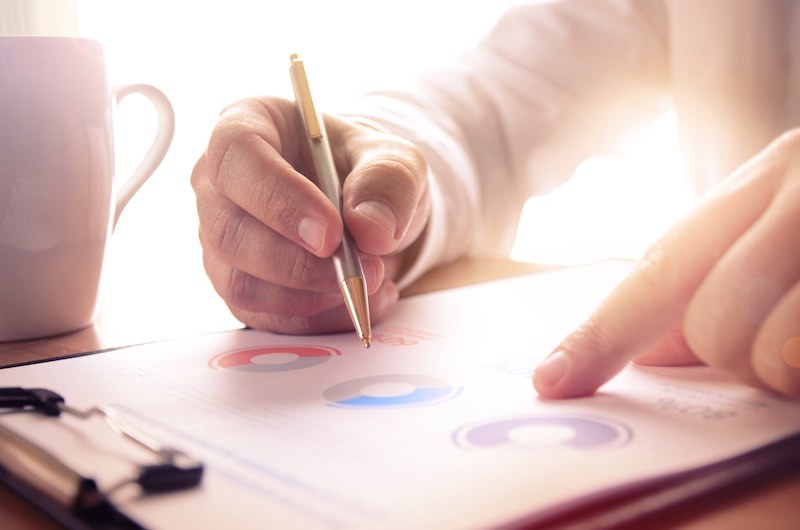 Do you like finding the answers to questions and the "why" behind the "how come?" Then the job of a researcher might suit you. 
You don't have to be an expert in a subject or any subject; you just need to find reputable material and honest answers. 
RWS and Join our Community | Wonder are two places that you could start looking for a researcher job.
According to ZipRecruiter, you could earn as much as $17 an hour.
#4. Customer Service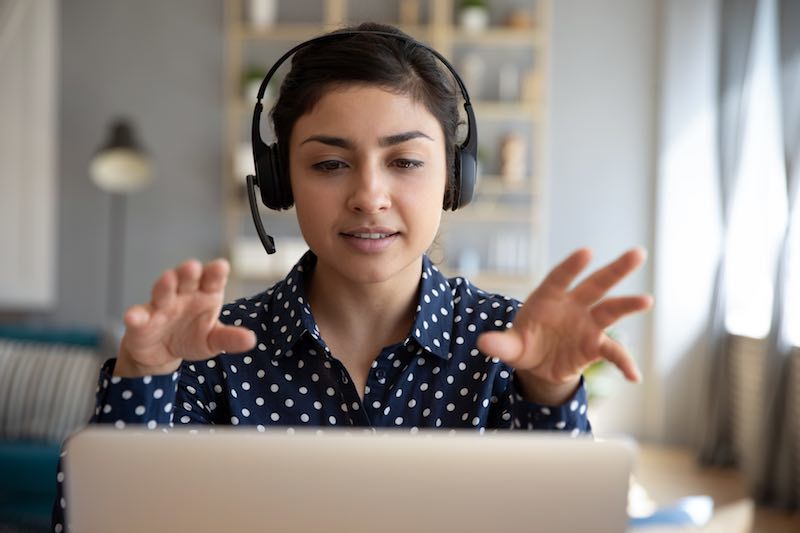 This would be an on the phone job, and you would be helping people that need your assistance. 
Yes, you may also get some angry customers, but being a mom, you know how to diffuse a situation and help from you will make that customer's day. 
It will make your day that you didn't have to fight traffic, too, on a commute to work outside your home. 
Look for customer service jobs at Find Remote Work From Home & Flexible Jobs.
 ZipRecruiter says that you can make as little as $15,00 a year or as much as $40,000.
#5. Data Entry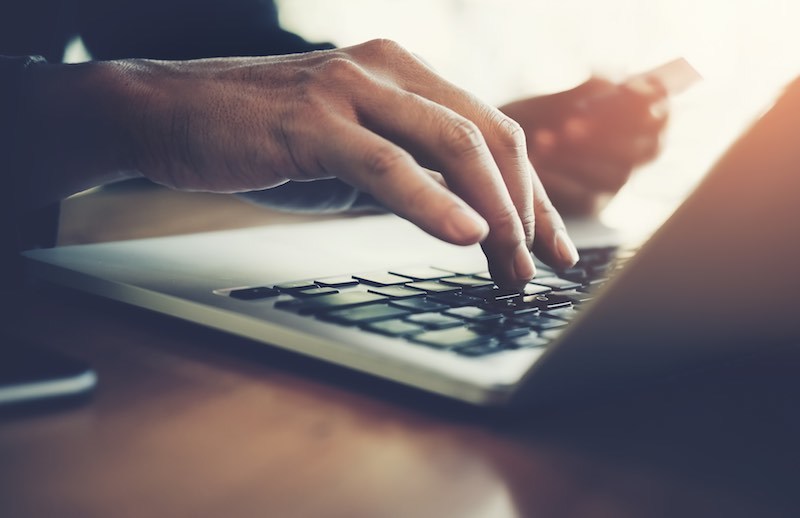 You will need a reliable internet connection for data entry. It used to be that a data entry person had to be on-site, but with today's technology, it is easier for companies to have independent contractors do the job. 
And that is what you would be, an independent contractor. You would access the companies infrastructure remotely or using crowdsourcing technologies.
On average, a data entry job can pay about $28,000 a year, according to Glassdoor.
#6. Writer or Editor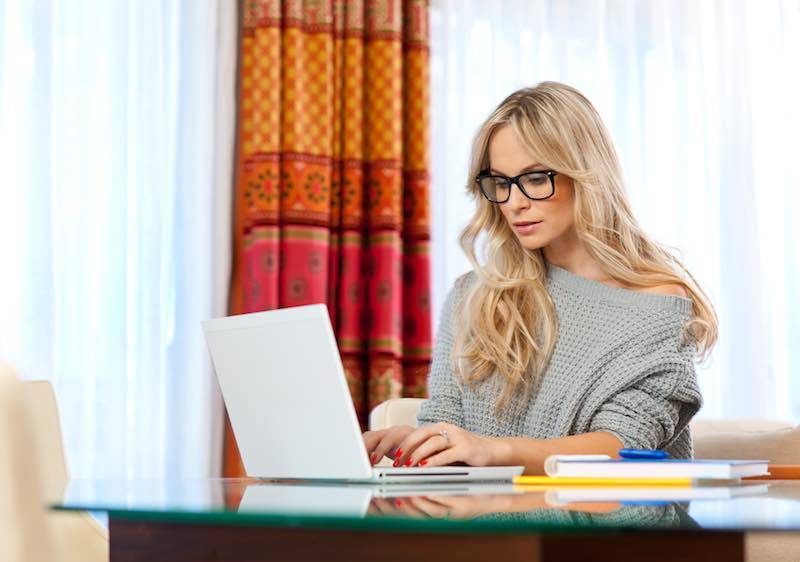 If you already have experience in this field, this is one of the great opportunities as a work from home jobs for moms.
Brands, in particular, look for people who can write and edit copy for them. You can choose jobs based on your schedule, which allows for flexibility in your schedule. 
Check out Writers Work and iHirePublishing. Freelancer is another place to check out job postings.
A good, successful writer can make $32 an hour, according to Ziprecruiter.
#7. Proofreader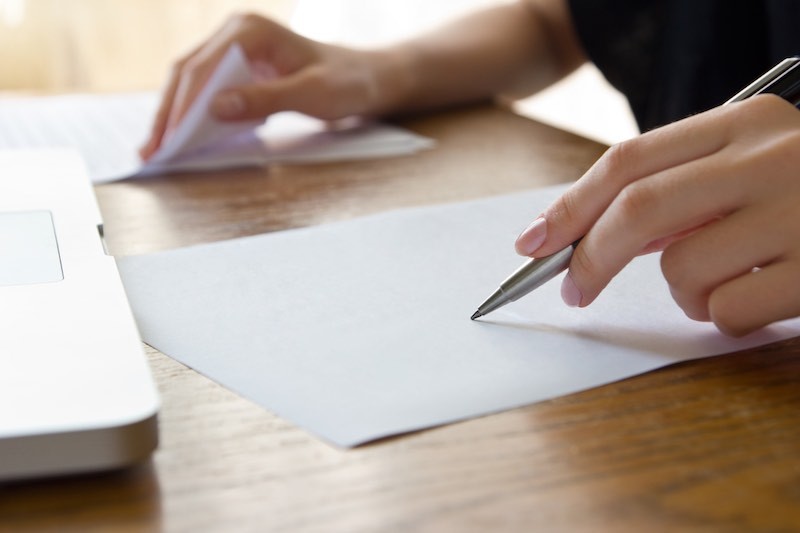 Perfect for someone who loves to read, has excellent comprehension and attention to detail. In proofreading, you will look to pinpoint typos and misspellings. 
Check out Gramlee jobs. We are always seeking great talent or Proofreading Services.com at this link: Apply to work with us.
Proofreaders can make as much as $17 an hour, according to Payscale.
#8. Medical Billing And Coding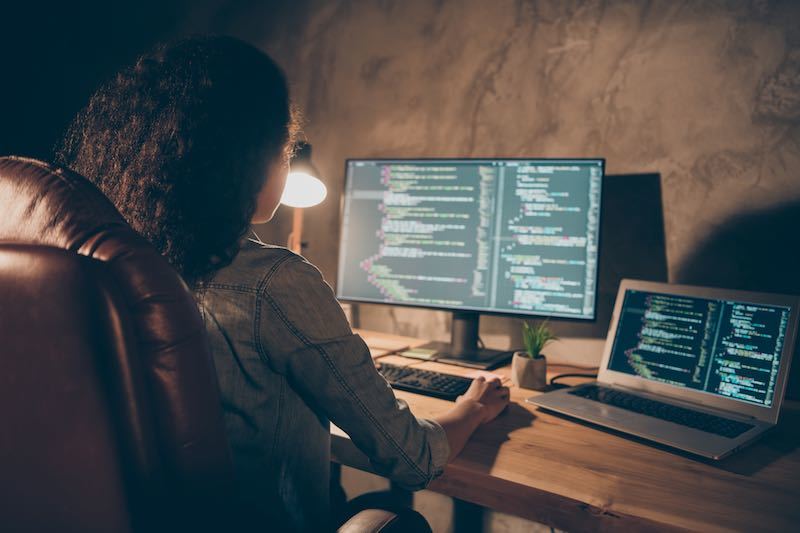 A medical biller will convert doctor's notes into billing codes. Those codes facilitate insurance payments to healthcare providers. 
Medical billers make sure that the patient's insurance providers send payments according to medical billing protocol. 
See this list of 10 Companies Offering Work-at-Home Medical Coding Jobs.
Ziprecruiter says that a medical biller makes about $17 an hour.
#9. Bookkeeper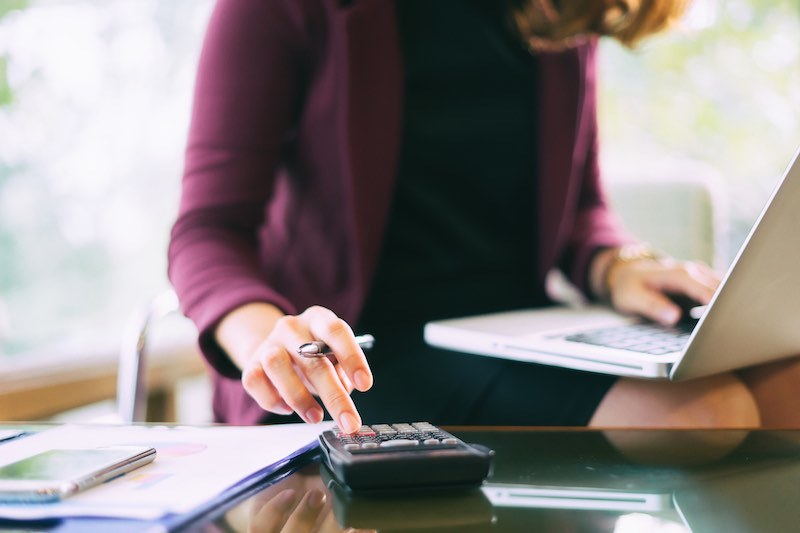 If you have any accounting experience, you can provide your services virtually. AccountingDepartment.com hires professionals for full time, remote positions.
Depending on the position, you would be able to make anywhere from $12 to $25 an hour.
#10. Contact Tracer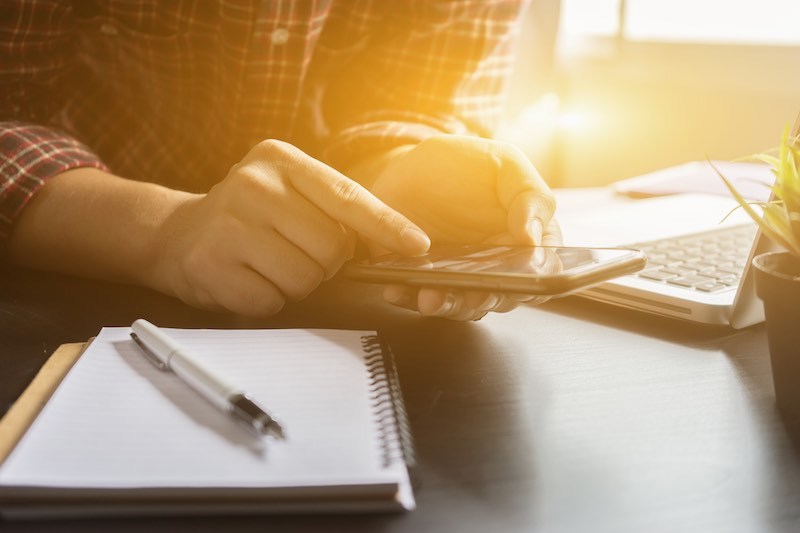 Before the 2020 pandemic, the phrase "contact tracer" was not a familiar term, just as "social distancing" was not familiar. Post-COVID 19, we now know just what the phrase "contact tracer" means. 
CDC, Contrace, Public Health Institute are hiring people to track down and call people. 
They want you to call those who were recently exposed to someone who has been diagnosed with coronavirus. 
You will be letting those people know of their exposure. You will also let the person know what they should do next to prevent the coronavirus from spreading further.
Even if you're not planning to be a contact tracer, you can take a free online six-hour training course developed by Johns Hopkins, to learn more about COVID-19.
You can expect to earn between $18 to $24 an hour.
#11. SEO Specialist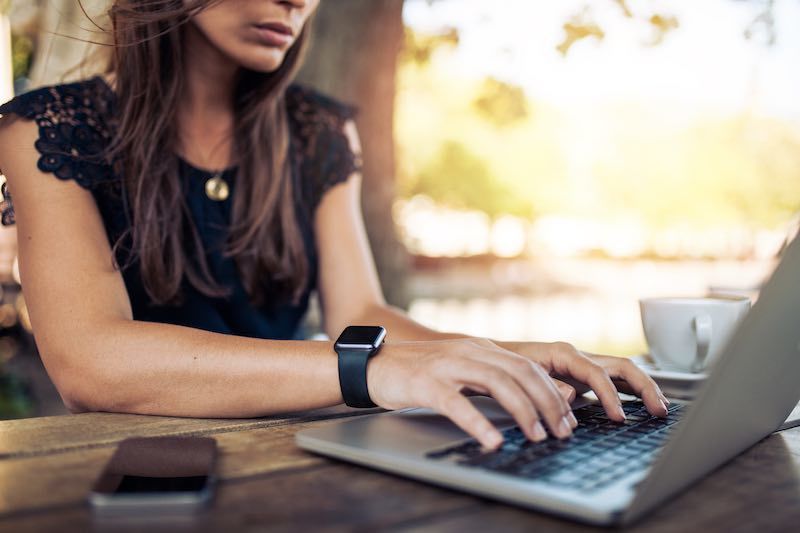 Search Engine Optimization (SEO) is of majoy importance in the online world. It is a company's bread and butter. 
You could help businesses move their presence up in online search results. As an SEO specialist, you will review and analyze websites. 
You will identify content and design issues that might inhibit their growth. You will also provide the solutions and suggestions for improvement.
This could be a full, part-time, or contract position. These are a few of the companies that look for SEO workers: Coalition Technologies, Main Street ROI, Sure Oak.
According to Payscale, you could earn between $12 and $28 an hour.
Final Thoughts on Work from Home Jobs for Moms
It is just too bad that there was not a Salary Fairy who would pay stay-at-home moms for all that they do. 
If there were such a wonderful creature, it would sure take the sting out of not having a paycheck for all of your work.
According to Salary.com, a stay-at-home mom (or dad) would earn (in 2019) an average salary of $178,201. 
Most stay-at-home moms work around the clock. It can mean you are on call for late night feedings, or soothings and early morning greetings when you have young children.
A stay-at-home mom is also a tutor, a nurse, a party planner, a chef, a housecleaner, a negotiator, an errand runner, a chauffeur, a grocery shopper, and every other duty that keeps a home and family functioning.
So, mom, you are worth more than you are earning. But you are also worth far, far more to those you care for and who love you beyond measure. (if you could get them to pay up, it sure wouldn't hurt!)
Here are a few of the place to look for work from home jobs for moms:
This has got entry-level to executive jobs and full t- part-time job listings.
Employers will post jobs, sometimes daily. The great feature of this site for job seekers is that you can see employer ratings and employees' comments.
Most people go there to buy something, but Craigslist also has local jobs and freelance work listed.
They list over 50 different career fields for remote full and part-time jobs.
Find Telecommuting, Remote, & Online Jobs