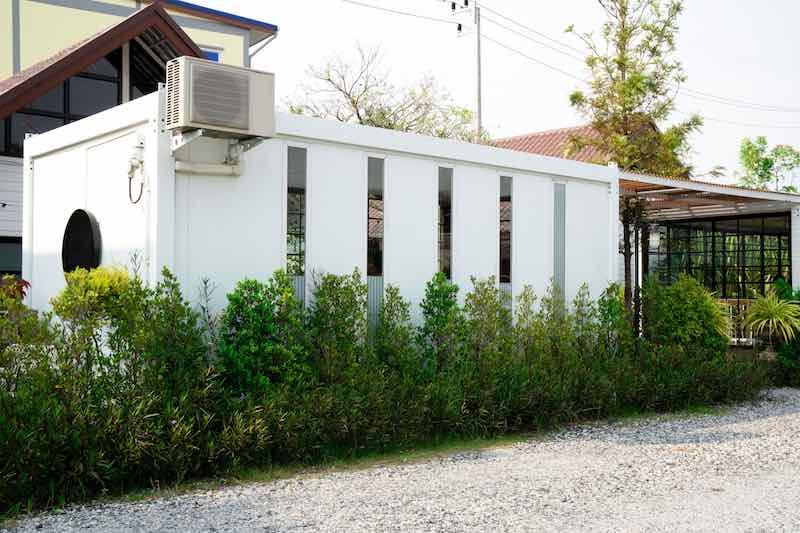 15 Reasons Why a Container Office Might Be a Good Alternative for You
(Last Updated On: April 9, 2022)
If you have little space to work with and need an office right away, a container office might the best choice for your business.
It's become common to build commercial, industrial, and even residential facilities from shipping containers.
They consist of durable materials that can withstand harsh environments and provide approximately 320 square feet of space.
If you want to know why a container office might be an excellent alternative to traditional office settings, here are 15 facts we've selected for you.
Reasons to Choose a Container Office
#1. Recycling old shipping containers helps the environment.
Why not make use of an old shipping container to convert into an office space instead of consuming building materials?
Shipping containers are made of heavy metal and can be a significant environmental concern when left to rot or decay.
Recycling unused containers that are just taking spaces in the docks helps reduce the pollution caused by chemical waste
#2. Office relocation becomes more comfortable with a container office.
At some point in time, you may have to relocate to find better business opportunities.
Carrying your office resources will never be a problem when building your office from a transportable shipping container.
You can have the container transported to your new office location on a truck.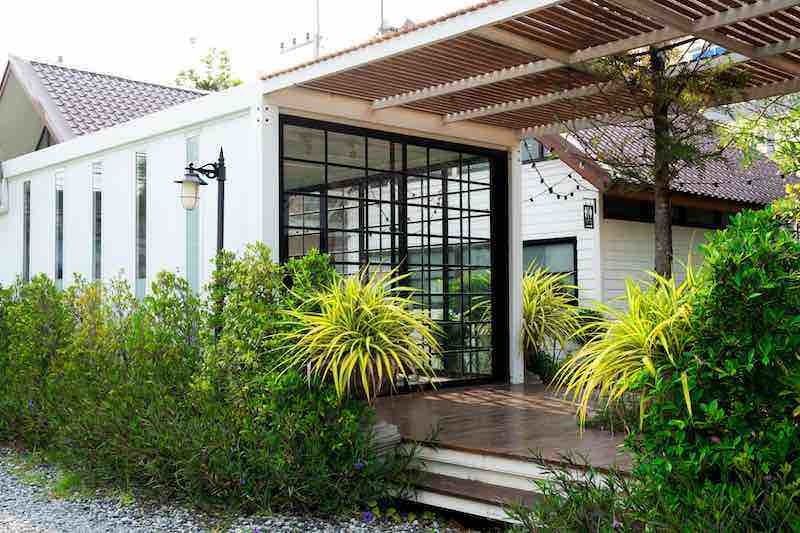 #3. A shipping container provides ample office space.
A container office is usually about 20 feet long. That provides a spacious interior space for working and for keeping all your office "stuff" together in one place.
If you need to share the room with multiple people, you can add a container to create an even bigger space.
#4. A container office allows customization options.
One top advantage of opting for a container office is that you can do anything you want with it, whether with design, color, or lighting.
You can also add doors and windows to a container office just precisely where you want them.
#5. You can have a shipping container as temporary or a permanent office space.
While people built many container offices for permanent use, they can also make a perfect temporary office space.
Shipping containers make a great mobile space when working in a construction site or when renovating or expanding your office building.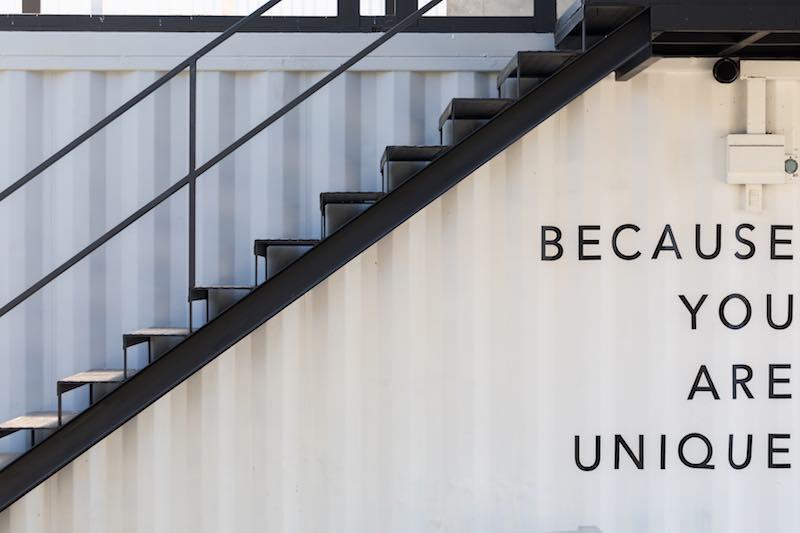 #6. The material construction of a container office is highly durable.
A shipping container office building is a great choice if you are looking for structural stability to withstand harsh climatic conditions.
The "Convention for Safe Containers" by the International Maritime Organization (IMO) has ensured the construction of shipping containers is kept at a high standard.
#7. A shipping container office offers security.
If you are to set an office in a rural or remote area, break-ins can be a significant problem.
However, by setting up your office in a shipping container, you do not have to worry about security issues.
Breaking a container facility usually requires explosives, and thus, impossible to push through without anyone noticing.
#8. You can build up a container space at an amazing price point.
Business owners often choose a container office due to their construction affordability.
Real estate costs can soar up incredibly high, so investing in an office building constructed with shipping containers might help you cut down the budget for your office project.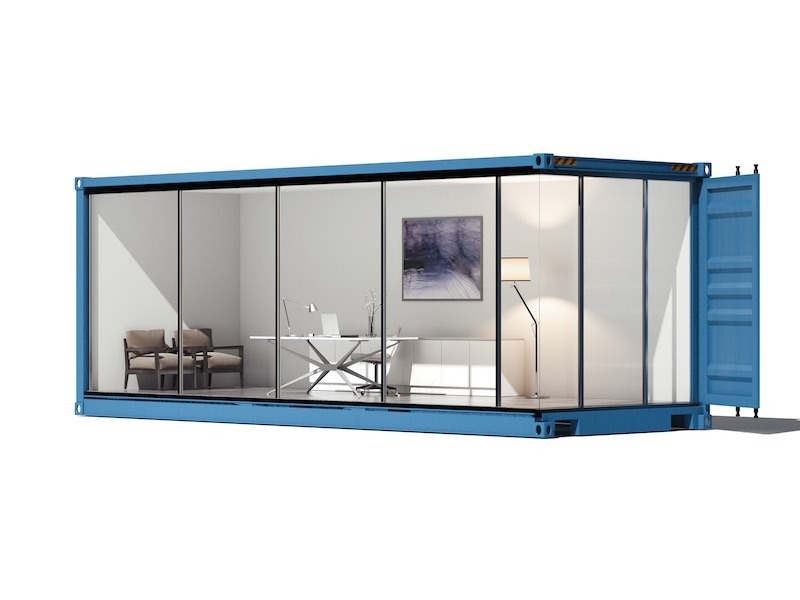 #9. There is a wide range of container sizes to choose from.
Size is a crucial factor when finding the right shipping container to convert into an office space.
Depending on your office needs or the number of people in your team, there is a wide array of container sizes that you can choose from. Shipping containers are available in 20 feet to 40 feet long.
#10. Building your office from a shipping container is time-saving.
If you are looking forward to completing your office building construction as fast or as early as possible, consider getting a shipping container office.
The WOE + Art Architecture studio, winner of the 2016 competition for the most suitable office design, had taken only three months to complete the entire office building project using locally-sourced shipping containers—Homedit.
#11. A Container office allows offsite construction.
The convenience of offsite construction is one clear advantage of choosing a shipping container office.
This allows builders and designers to work on your office space in their facilities and move the finished product to your desired location.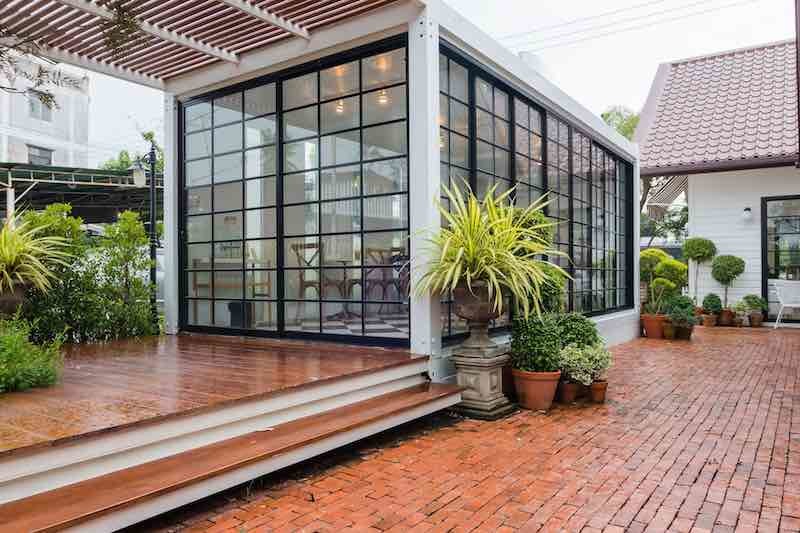 #12. A shipping container office can last for many years.
A container office can last long, even with exposure to extreme weather conditions. Its strong built makes it a perfect choice for installation in natural disaster-prone areas.
The average lifespan of shipping containers used for storage is 25 to 30 years, while containers that are well-treated for construction can last well up to 50 years.
#13. You can moderate temperature in a container office.
A shipping container office can be modified to have efficient insulation and heat control systems.
Unlike AC installations in large building offices, the cost of AC installation in container offices can come at a much lower price since there is less space to cover.
#14. A container office can be made sound-resistant.
If you are worried about outside noise disrupting your office activities inside a repurposed shipping container, the problem can be easily solved by lining sound-deadening panels in both inner and outer walls.
The insulation for air conditioning purposes can already create sound resistance, but you always have the option to add soundproofing.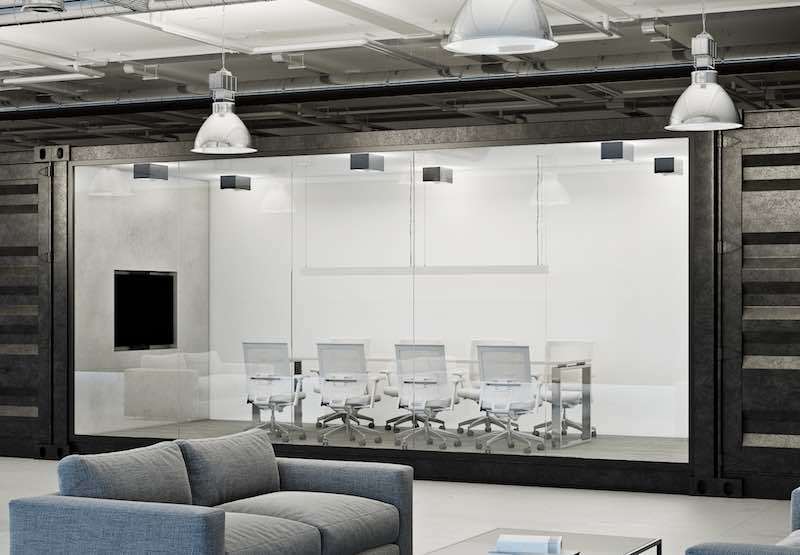 #15. Enjoy the low-cost maintenance of a shipping container office.
Unlike buildings that are made of traditional construction materials, container facilities do not require high-cost maintenance to stay in top condition.
With its steel construction, stainless steel fittings, and walls and floors that are treated to resist rot and corrosion, you do not have to bother yourself about providing intensive treatment and maintenance to your container office over the years.