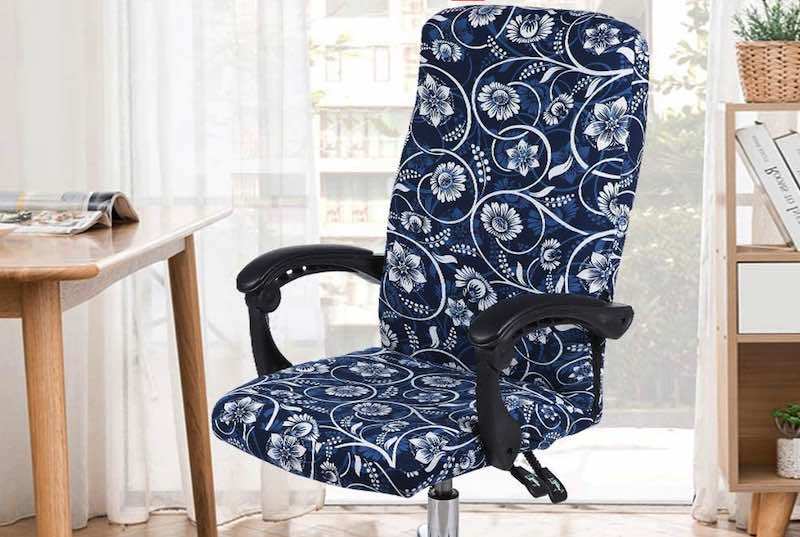 Best Office Chair Cover – Style & Function
(Last Updated On: April 9, 2022)
You use your office chair almost every day. When you protect your office chair from dust, spills, and stains, it will look clean and new for years.
If your chair has already seen better days and you don't have a friend in the upholstery business, one of these best office chair covers can be the easy and inexpensive answer to the problem.
An office chair cover can also brighten up your workspace and give you a new, updated look that adds fresh color to your day.
We have listed five of the best office chair covers that will fit various sizes and have a wide selection of colors and patterns to choose from.
The Best Office Chair Covers To Keep Your Chair Clean, Cover Damage, Or Add a Punch Of Color
# 1 SARAFLORA – Stretchy and Washable Office Chair Covers
Made from premium quality polyester and spandex, the Saraflora office chair cover will hold up to wear and tear. You will find the fabric quite soft, comfortable, and easy on your skin. 
The chair cover's breathable aspect will not be overhot and won't induce sweating from spending hours in your office chair. 
The Saraflora cover is made from 90% polyester and 10% spandex, making it flexible enough to adjust to fit chair heights from 27.5 to 31.4 inches.
If your chair back and the seat length is between 17.7 and 22.8 inches wide, this cover will fit your chair with no problem. With 16 different colors to choose from, you are sure to find one that suits your decor. 
Zippers facilitate the easy installation on each side of the back of the cover. When needed, the cover is machine washable in cold water. If you feel you would want to iron your Saraflora cover, do so on low heat.
# 2 CAVEEN Home Office Chair Cover – Stretchy, Velvet Fabric
You will get a quality product with the Caveen office chair cover, not to mention that it will also look great on your chair. The one-piece unit makes it simple to put the cover in place over the back and the seat. 
The stretchability of the material will make this an easy process. The tight and firm fabric will give your chair a feeling that is nice to the touch. 
This flexible cover will fit chairs between the height of 27.6 to 31.5 inches and with a back width and seat length from 17.7 and 22.8 inches. 
This Caveen chair cover is a velvety material, but it also comes in regular fabric. While the material is water-resistant, it is not waterproof, so wipe up any spills right away.
Machine wash the cover when needed in cold water and do not use bleach. 
The Caveen office chair cover is a cinch to put on; it only takes a minute!
# 3 Smiry Stretch Jacquard – Right-on Trend, Fade-resistant Office Chair Protection Cover
Smiry likes to stay on top of the latest trends in office aesthetics and with its catchy name, the jacquard covers that they make are right on-trend. The stretchy fabric is fade-resistant and very stylish. 
Made from 92% polyester and 8% spandex, this material is stretchy to facilitate covering a variety of chair types. This allows the covers to fit office chairs in addition to kitchen or dining room chairs. 
An elastic edge secures the cover in a matter of seconds and helps the cover remain anti-slip and wrinkle resistant. 
The Smiry will fit the seat on any office chair that is 17.5 to 22 inches. You will have your choice of eleven different colors. When needed, the cover is machine washable in cold water.
# 4   Jinzio – Split Protective, Stretchable Polyester Office Chair Cover
With an incredible 33 different colors and styles, you are sure to be able to find a Jinzio office chair cover that is sure to fit in with your decor. The material is a mix of polyester and spandex that is soft and durable. 
Easy to install, the cover has an elastic edging around the cover. Use this cover for either the seat or the back of the chair. So, if you need both a back and seat to be covered, you will need two covers. 
This universal cover will fit chairs that are 13.7 to 17.7 inches. The soft material is machine washable in cold water. These covers will make an old chair look fresh and updated.
# 5 WOMACO – Universal, Stretchy Chair Cover 
Made from 95% polyester and 5% spandex, the Womaco office chair cover is soft, anti-wrinkle, and fade resistant. Both stylish in design and straightforward to put on, the Womaco office chair covers add a refreshing splash of color to transform old or damaged office chairs. 
Add a new look while at the same time protect your chair from stains, spills and wear and tear. 
This one-piece office chair cover will fit over the back and seat of the chair. It will fit chairs with a back height from 27.6 to 31.5 inches and seats that are 19.7 to 23.6 inches. 
With 29 different patterns and colors, you are sure to find one that will work for you. You can quickly put on a Womaco Office Chair Cover and transform the look of your chair.
---
Office Chair Cover Buying Guide
How To Choose The Best Office Chair Cover
Consider The Size Of Your Office Chair Before Buying a Chair Cover
Chair covers come in different sizes. It is essential to correctly measure your office chair to ensure you get the right chair's right size. Avoid covers that are labeled small, medium, large, or even big. 
If the protective office chair cover does not fit snugly, it will move all over the chair or keep coming off. It will also look sloppy on the chair, which will be unappealing.
Check Out The Material In The Protective Office Chair Covers
Just as in sizes, the material used to construct the covers can be of various fabrics. The majority of office chair covers are a mix of polyester and spandex. This allows the covers to be able to be drawn over the chair backs and seats. 
The spandex's stretchiness makes it perfect for fitting over various sizes and still hugging the chair rather than being loose.
Look For A Washable Office Chair Cover
A big advantage of office chair covers is that they can be easily removed and put in the washing machine. 
Knowing how to clean your office chair helps, but it is much simpler to have a cover that you can toss in the wash and put back on when dry.
Advantages Of Using Office Chair Covers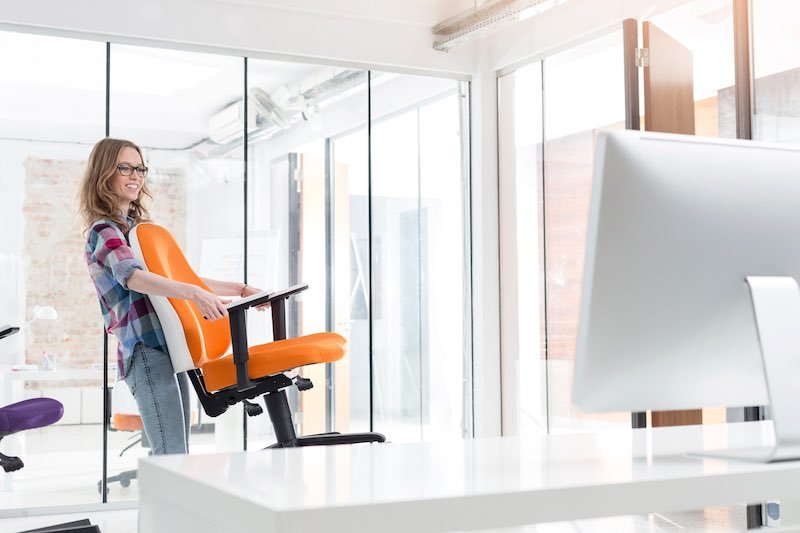 A Universal Office Chair Cover Works On Many Types Of Office Chairs
When looking for a cover for your office chair, you already know that office chairs have a general shape and size, but it seems as if no two are alike. The office chair covers that we reviewed are made from polyester and spandex. 
The polyester gives the material strength and durability. The spandex allows the material some stretch. These covers will be able to fit on various sizes of office chair backs and seats. They will stretch to accommodate different lengths and widths. 
The majority use an elastic band around the cover that holds the cover in place on the chair's seat or back. This makes it so much easier to be able to get a cover that universally fits most chairs. It makes the product less expensive when it is not custom-made and so much more affordable.
The Price Of Removable Office Chair Covers
For the most part, office chair covers are not expensive. The ones that we reviewed are all under $20. That makes having one or two sets very affordable. Like ones made of leather, some covers will cost more, but if you go with a standard office chair cover, they won't break the bank.
Stylish Office Chair Covers Easily Update Your Chairs Look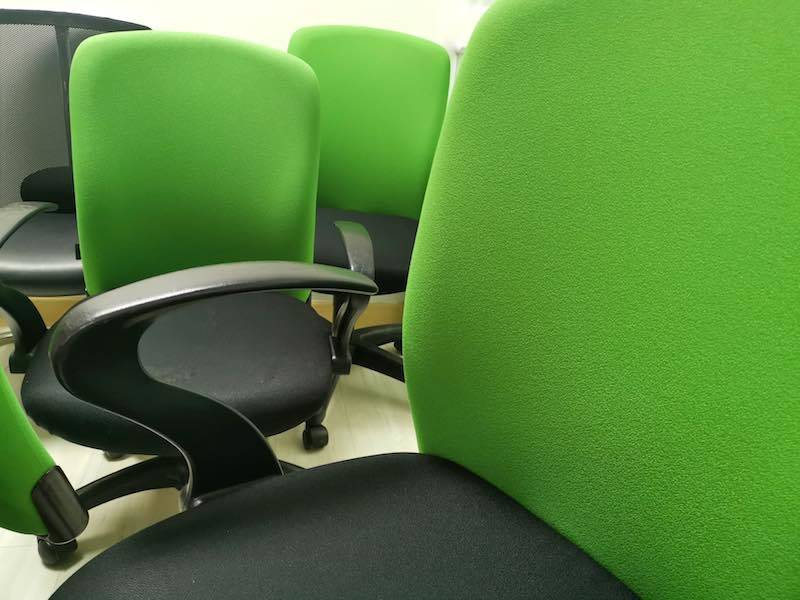 There are times when the same old chair, while still function, can use some help in the style department. If you work in an office, you might have inherited an office chair, or there are times when the office plays musical chairs, and you end up with something less than appealing. 
An inexpensive office chair cover allows you to have a clean surface for your chair and enables you to add some color or design to your office.
A Home Office Chair Cover Defines The Working Chair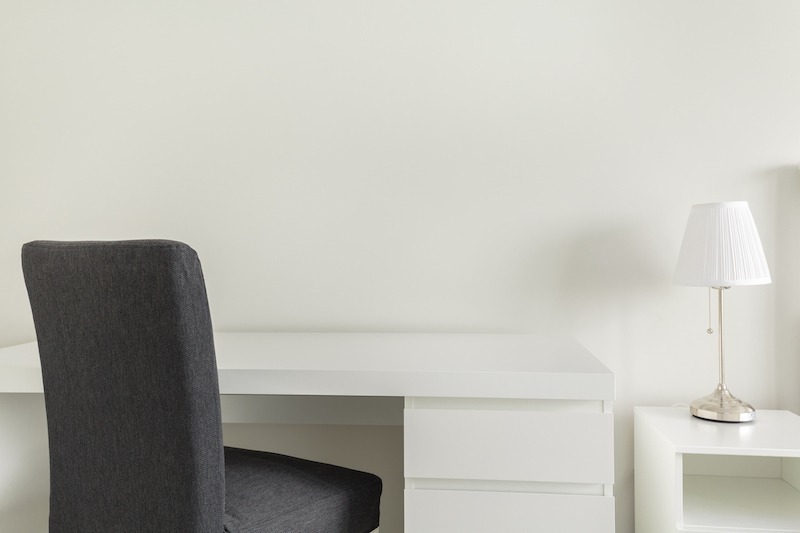 If you are working from home, you may have had to make do with what you already had available in the way of chairs. Perhaps it is a chair that did not see much service before you started using it full time, and you would like to keep the chair looking nice. 
Maybe the chair you use could use a change in look, to match the home office you have set up. A chair cover is an easy way to do that. It is also an easy way to designate that it is an office chair. 
Maybe the chair you have available at home works for the purpose but is stained or rugged looking. Chair covers can solve that issue without the expense of reupholstering. With the choices in color and patterns, you would have numerous options to add a punch of color or make the chair a focal point in the room.
An Anti-Dust Office Chair Cover Helps With Allergies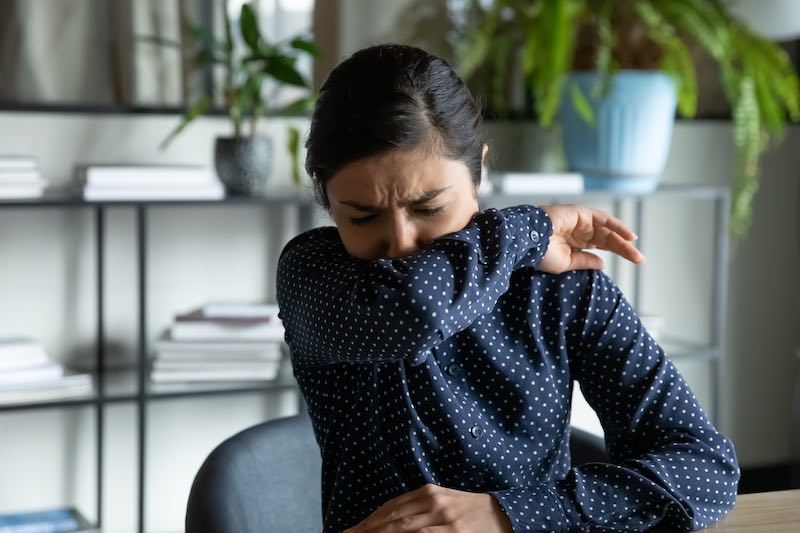 Just as a pillowcase keeps your pillow clean and keeps allergens away from you, so too will an office chair cover keep dust and allergens from being released into the air as you use your office chair. 
The chair cover has the same advantage as a pillowcase; you can put it in the washing machine to remove dust and dirt. This gives you a clean surface for the chair that you spend so many hours in. It is an ideal way to keep the chair itself cleaner.
An Office Chair Cover Helps With Damage Control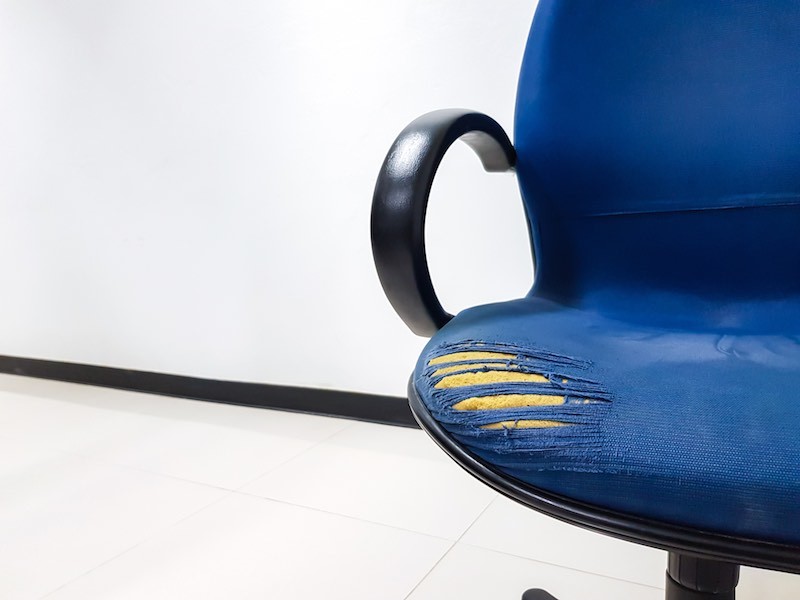 Office chairs are expensive. They can be hundreds of dollars, and when you get the one that works best for you, you certainly don't want to part with it but have it last a long time. An office chair cover can help limit your favorite chair's damage, and it can also hide any damage that has already been done. 
This is especially important if you need to have clients in your office for consultations. It is less than inspiring to have a client see a rugged and unkempt office chair while you are talking business. 
Dirty and damaged office items do not look professional or inspire confidence. And even if you are the only one in the office or work from home, it is better to have a workspace that looks clean and maintained.
An Office Chair Cover Is An Inexpensive And Easy Way To Revive Your Chair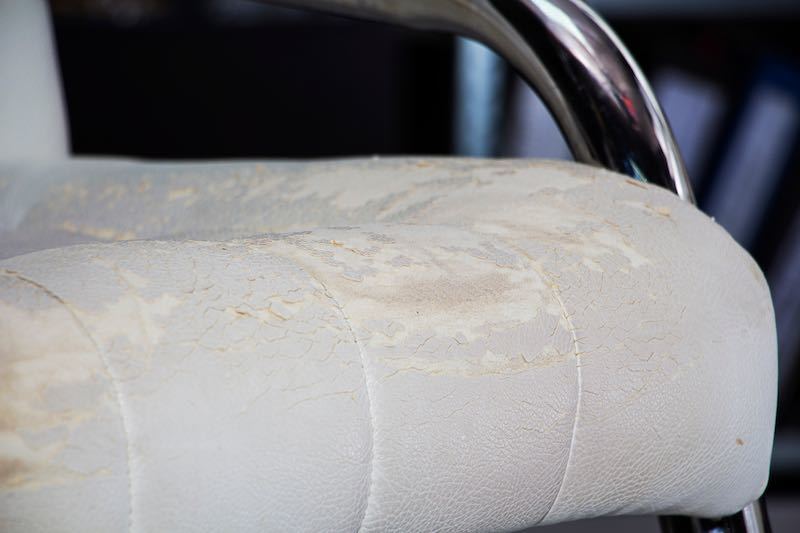 You need a little piazza and refresh now and then in your work area. Office chair covers are a quick, easy and cheap way to bring in a new look into your space. If your chair is functional but outdated, a chair cover will do the trick in bringing your chair to a fresh and new look. 
Reviving your old chair is as simple as a new cover. It can brighten the room and lift your spirits with a fun new color or design.
In Conclusion
An office chair cover is such a simple, inexpensive way to update your office chair and give you a way to clean the chair as easily as throwing it in the washer.
Adding a new cover refreshes the chair, gives an updated look and adds interest for you to liven up your workday.
FAQ
What is the essential aspect of getting the right office chair cover?
Most universal office chair covers have material that is part spandex so that the cover stretches over the chair.
Even so, you must measure correctly before ordering a cover. Each cover will give you the range of back and seat measurements that the cover will fit over. It will be essential that you have the right measurements when you choose which cover will fit.
Are office chair covers waterproof?
No, they are not. Some will be water-resistant, but they will not be waterproof.
Universal office chair covers are lovely, but can I make my own?
Yes, of course, you can. The beauty of purchasing one is that they are inexpensive, washable, comes in various colors and patterns, and is easy to use. If you are a person who likes to do it yourself, here is one place to start: DIY: Office Chair Makeover with Fabric.