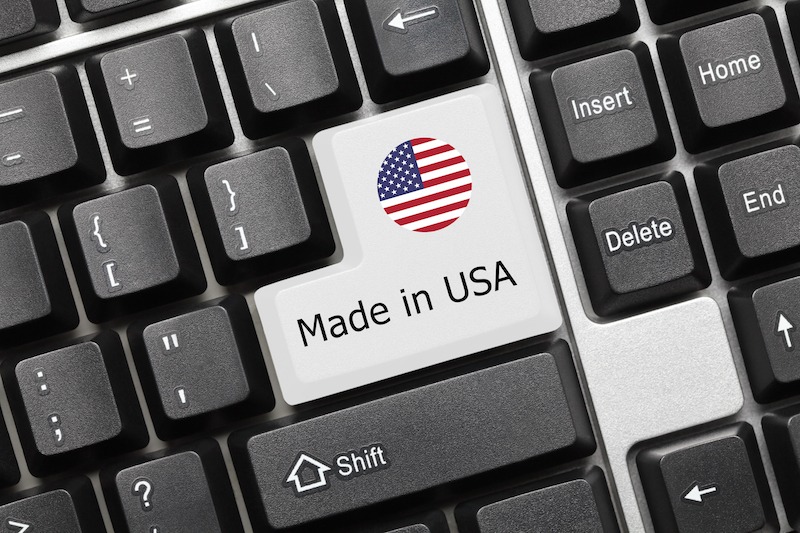 Our List of Top 8 Office Supplies Made in The USA
(Last Updated On: April 9, 2022)
The next time you need office supplies, you might want to consider buying products made in America. Not only do you get the products that you need, but purchasing American-made products has some benefits that go along with doing so.
American-made products are more environmentally friendly than those made in foreign countries. They also come with the guarantee that the manufacturer meets American safety and quality standards for the products. 
If that wasn't enough, buying domestic products reduces our carbon footprint as products do not have to come from over the ocean; they are right in your backyard. Buying American-made office supplies boosts the economy and provides jobs for fellow citizens. All of these are great reasons to get the products you need and support the American economy at the same time!
Here's Our List of Top 10 Office Supplies Made in The USA.
More and more, the average American worker has a lot of desk time. And you know from various studies that always sitting is not great for your physical well-being. 
The RightAngle standing desk made in the USA gives you the best advantage. Sitting when needed and being able to stand periodically to improve your circulation and well-being. 
Unlike some standing desks, the RightAngle Elegante is an electric adjustable desk, so moving from one position to another is effortless. 
The push-button control gives you a programmable range from 24 " to 51″.  Able to lift 325 pounds, you will be able to have any printers or other office supplies on the desk too. 
Four outlets and two USB port power strip makes plugging in easy.
Remastered from the casters up, the Herman Miller Aeron chair incorporates its iconic form with more than 20 years of research on the science of sitting. 
Who knew there was a science about it? Herman Miller knew!  
In business since 1923, the Herman Miller Aeron office chair made in the USA delivers greater comfort and ergonomic support. 
Building on the advancements made in materials, manufacturing, and technology, the Aeron offers the ultimate desk chair. 
The Aeron has an elastomeric suspension seat and backrest, along with eight latitudinal areas of varying tension. 
The chair's materials allows your body's heat to pass through, which helps you to maintain a comfortable skin temperature. 
The PostureFit backrest supports your spine and, at the same time, maintains the natural forward tilt of your pelvis. 
Leaning forward or reclining back, the Aeron keeps you supported throughout and keeps your movements smooth and balanced.
As a perfect statement piece for your home or office, this pinboard made in America is an eye-catching United States travel map that comes in five different sizes. 
Beautifully done, the US map is stretched canvas over an internal frame.
With the two different pins whose colors you have chosen, you can map out the places in the US that you have already been, and those places on your wishlist. 
The real cork backing holds the pins that mark your future destinations. 
A wonderful gift and great conversation starter, this United States destination map will keep your memories and encourage your dreams for years to come!
The information that you generate while at your office is both important and sensitive. 
Whether you are protecting client information or confidential company strategies, the FireKing Fireproof File cabinet made in the USA will keep precious records safe. 
This substantial four drawer file is made of iron and built to last. 
Made to hold both letter and legal-size files, the high side drawers do not need additional hanging file frames. 
You will have added peace of mind knowing that your documents will be protected from fire in a locking cabinet that has an attractive parchment color finish.
The office is a great place to display the company's and employees' accomplishments. 
It is inspiring to view those achievements and will also create confidence for visiting clients.
 Displayed in a quality picture frame made in the USA, certificates and commendations will add a warm ambiance to your office setting. 
This frame will hold an 11″ x 14″  certificate or picture, or keep the mat in place to accommodate an 8″ x 10″ image. 
The American Oak Hardwood ¾"  frame has a premium lacquer finish, clear, non-reflective glass, and a thick bevel cut museum-quality mat. 
Choose from one of the four finishes to coordinate with the decor of your office.
The key to being efficient is being organized. There is nothing that wastes time and kills productivity like looking for needed supplies. 
This popular desk organizer is made in America and will keep your needed supplies at your fingertips. 
The black mesh will go with any decor and takes up minimum space on your desk while giving you the maximum compartments for organization. 
With two pen/pencil/marker holders, three-letter sorters, space for those handy post-it notes, and a drawer for odds and ends, you will have a place for your office supplies. 
The industrial look of this metal organizer will be in keeping with an office setting. Compact and sturdy, this organizer will work well in other areas too. 
Use it at home in the kitchen or for one of your kids' desks at home.
This unique corner desk makes the most of the space in an office or home setting. 
Designed with clean lines, you can choose one of four different colors compatible with your decor. 
Constructed from commercial-grade metals, not only does this RightAngle desk look good, but it will also make the most of any corner space. 
Made in the USA, this desk also gives you the healthful option of standing while working. 
The push-button control on the desk lets you adjust the height without effort. The desk will lift up to 325 pounds of equipment with ease. 
A convenient four outlet and two USB ports are included to make it easy to plug in your devices. 
A beautiful piece of furniture, the Elegante standing corner desk will be the perfect space-saving addition to any home or office.
A perfect solution when you already have a desk but would like to be able to stand while working on your laptop, the Allstand by Readydesk will solve the issue! 
This riser is adjustable to five heights. It is a healthy and easy way to change your position when working on your laptop or tablet. 
Portable, this laptop riser will be easy to move around in an office setting. 
Rugged and durable, you can even fit the Allstand into your luggage for your next business trip. 
Constructed of Baltic Birch, the Allstand will support 20 times its weight, which translates to over 150 pounds.  
The Allstand is also handy to have at home for cookbooks, coloring books, or sketch pads. Set it on your desk, the kitchen counter, or even in bed or on the couch.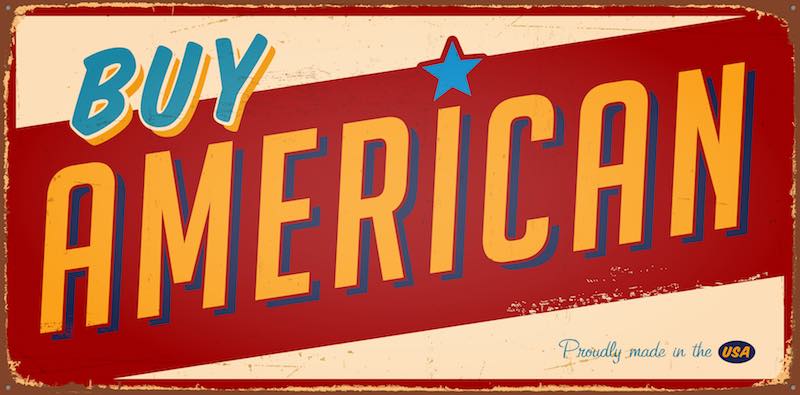 Why You Should Buy American
It may seem obvious to all those concerned, but it is still good to understand exactly why buying American made goods and services is so important. We have listed below some of those reasons. 
American Labor and Safety Laws
The United States has consumer protection laws that are put in place to ensure American-made products are developed under strict compliance guidelines and rigorous testing. 
Some regulations govern unsafe working conditions and apply to child labor. 
Buying American assures that the goods you buy were created in conditions that protect the workers and ensure their safety.
Jobs and Fair Wages
Buying American creates and sustains jobs held by your fellow Americans. 
The United States is a country that regulates wages so that an honest day's work earns an honest day's pay. 
As you buy more America-made products, the more jobs are sustained here in America. 
Your fellow citizens can support their families, and we all benefit from a strong economy.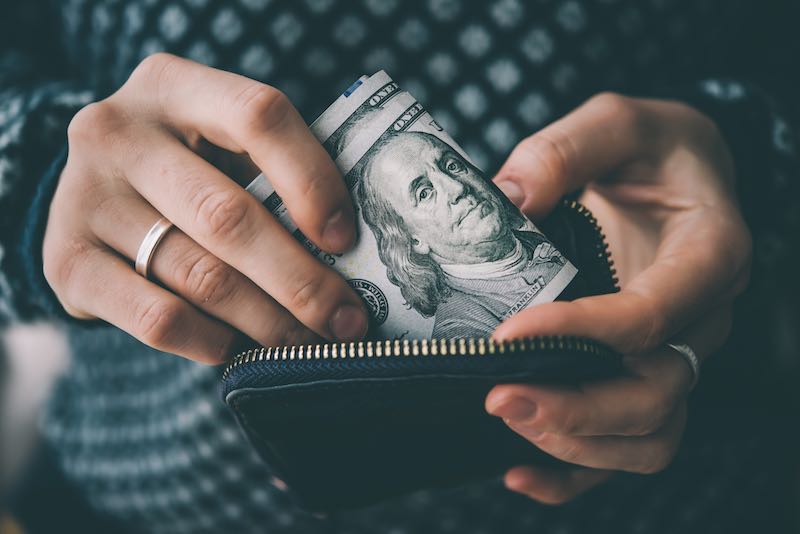 The American Independence
You probably know personally that it is never a position of power to owe someone else. It is the same thing for our country. 
When we look to other countries to support us, we are in a position of weakness. When you buy American, you strengthen our workforce. 
That, in turn, brings more business to our own country and makes America stronger.
It just makes sense; if you buy products produced here in America, you are also helping the environment. 
Products that are produced overseas require transport to the US. 
That means a lot of natural resources, like petroleum, are used to get these goods across the ocean. 
That also creates more emissions into the atmosphere and more damage to our environment. 
United States manufacturers are required to use processes that are cleaner for the environment, so products manufactured in the US create less pollution than those made overseas. 
Not having to transport those American made goods long distances adds to a cleaner world for all of us.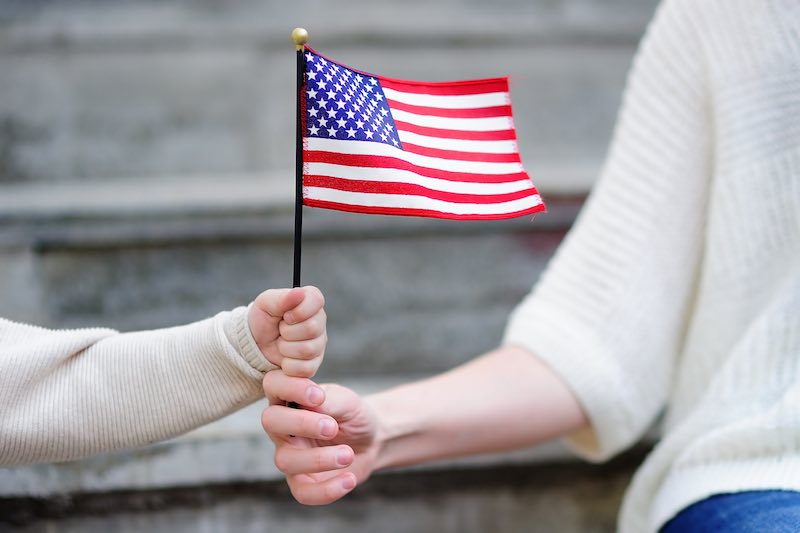 Sustain the Future
When you buy American, you also secure future business here in America.
When you keep and create jobs within our country, you enable both you and your fellow citizens to provide for themselves. 
Your children will have the stability needed to plan for their futures, secure in the knowledge that they will be able to do so. 
A strong economy impacts each generation and enables them to build on what came before. 
Doing our part to create that stable economy is as easy as buying American.
The Made in the USA Products and the Trade Deficits
When Americans continue to purchase imported goods, a trade deficit is created. A trade deficit is the amount by which the cost of a country's imports exceeds its exports. 
In 2019, the US deficit was $616.8 billion, according to the US Bureau of Economic Analysis and the US Census. 
The US imported $3.12 trillion worth of goods and services while exporting $2.5 trillion. 
This leads to unsustainable borrowing from other countries. Debt is not good for you personally, and it is not good for America as a whole.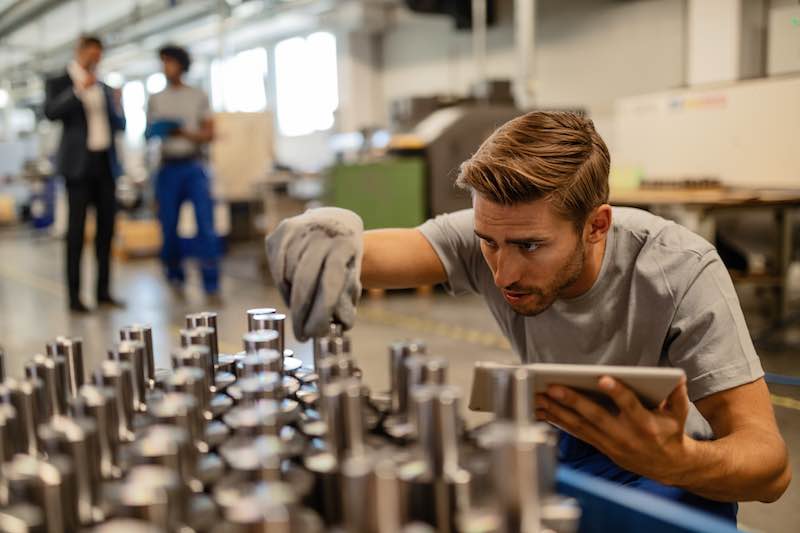 Strengthen Manufacturing
When America's ability to manufacture wanes, US citizens are unable to find relevant jobs and earn a living wage. 
The shifting of factories to other countries means that there is a shift to countries that may not be proponents of democracy and our way of life. 
Buying American made products means that your access to vital goods will not be restricted or impacted by political conflict.
American Manufacturers Pay Taxes
All US manufacturers pay US taxes. These taxes benefit US citizens through re-investments in education, national defense, transportation, social security, and research in science and technology.  
United States Manufacturers pay billions of dollars annually in taxes that contribute to the continuation of the American dream.
In the fourth quarter of 2019, manufacturers contributed $2.381 Trillion to the US economy and we all benefited from this re-investment of revenues.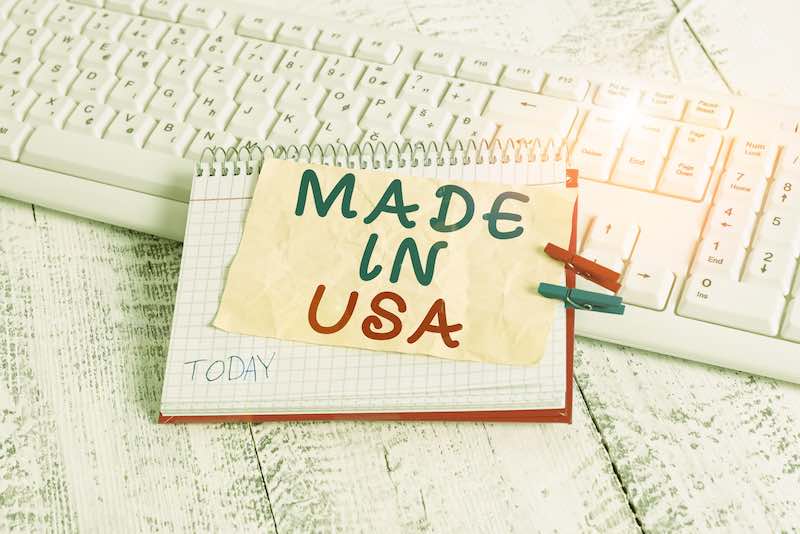 American Manufactures are important
Manufacturers perform 63% of all private-sector research and development in the nation. 
This drives more innovation than any other sector. Overall, manufacturing accounts for 11% of the Gross Domestic Product (GDP) in the US economy.
Office Supplies Made In America
Listed below are ten office supplies that are made here in the United States. They are items that you would use in both the office or if you work from home.
If you need the item anyway, you can make an important impact on your country and fellow citizens by buying American made. 
Are American Products Better?
Made in America, products are often synonymous with quality. Products that are manufactured in the US are built with higher quality components. 
Higher quality components increase the longevity of the product that you purchase because products are made to last. 
Not only that, but the US product safety standards also are higher than in other countries. 
You can be confident that American consumer protection laws and safety standards cover the American goods that you purchase for yourself and your family.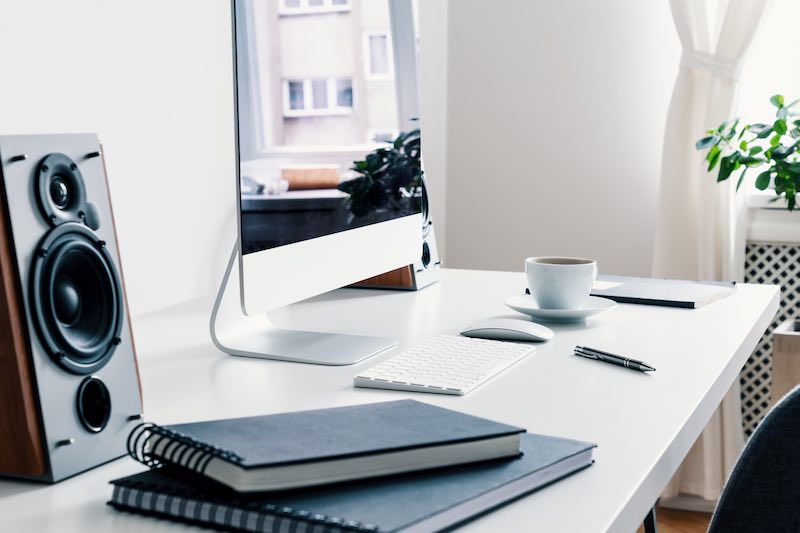 Is It Possible To Buy Only American Made Products? 
When looking to purchase goods, it can be confusing to know if a product was made in American. 
One of the best ways to identify where goods came from is to look for the "Country of Origin" label. 
United States Customs and Border Protection requires that imported goods have to mark where they came from. 
The markings need to be made clear and be legible.  If you can't find a Country of Origin, the chances are that the product is made in America. 
Unfortunately, what adds to the confusion is that products that are made in America are not required to say so. 
The exceptions are cars, textiles, and items made out of wool. 
We hope this article helped you find a few awesome products that are made in the US. You will definitely spend your money in ways that will benefit US workers and help strengthen the US economy.